KawikaVeeka
Weekdays 6a-10a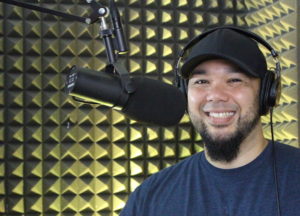 Born and raised MAUI! KawikaVeeka is a staple on Maui radio since right outta high school in 1999. He'll be getting you up and going from DAYBREAK weekday mornings! Always ahead of the curve when it comes to the latest online trends, local headlines, tech talk, and movie news, KawikaVeeka is the exception to the typical radio guy. Whether it's his out of bounds humor, total lack of seriousness, or occasional objective opinions, you can usually expect a curveball getting thrown on air when he takes the mic.
FUN FACTS
Favorite Food- Hamachi Kama
First Concert- Blaisdell Arena 1992… TLC opened, Boyz II Men featured, MC Hammer headlined.
Favorite Travel Destination- Las Vegas for UFC, poker, & craps!
Favorite Movie- "Lock, Stock, and Two Smoking Barrels" (2nd best ending to a movie after "Usual Suspects")
Karaoke Song of Choice- "Groovin" UB40
Surprising Thing About You- My Baldwin High School Advertising Arts teacher, Mrs Sato, pretty much dared me to get into broadcasting after I voiced a commercial for my senior year group project… and here we are today.
Quote You Live By- "Confidence… thrives on honesty, on honor, on the sacredness of obligations, on faithful protection and on unselfish performance. Without them it cannot live." – Franklin D. Roosevelt